Enjoy clips from SNL, Trading Places, and the music of Gangstarr while getting to know the Steez of Dave Joerger and our new front office.
You never thought anyone would appreciate you for you. You never thought anyone would truly understand you. You never thought you'd find love again after Calipari stepped out for cigarettes four years ago and never came back. But you did find love again, and from an unlikely source: a curmudgeonly coach from a laughingstock NBA team. Sure, Lionel Hollins didn't look or sound as nice as Calipari. Instead of well-tailored suits he opted for the Miami-Vice-detective-on-probation mystique. Instead of cajoling pseudo-friendships out of the media he would growl at the rigmarole and gnash his teeth at stupid questions. But you grew to love his flashless demeanor. He appreciated your grungy work clothes, your pungent body odor, and your ragged appearance. He took your joke of an NBA team and turned it into a contender. You thought it'd be forever.
Welp, Memphis, Lionel is gone. I know it's a hard pill to swallow, but it's time to move on. Get out of your funky mood and face the day. No use in lamenting the past.
Put down that boombox and throw away that cassette. It's 2013. No one listens to Peter Gabriel these days. (Unless it's some electro-douche-step biz like this: https://soundcloud.com/jacobgilesmusic/peter-gabriel-in-your-eyes-jacob_giles_remix)
The Grizzlies have a new head coach. Levien & Co settled for Dave Joerger after John Hollinger's "machine" reportedly failed to 3-D print a Pop-Riley-Jackson cyborg whom they wouldn't have to pay more than two liters of oil a month. So who the hell is Dave Joerger? He's never been a head coach in the NBA, so why did we choose him over big NBA names like Gentry and Karl? What's that? You think he sucks just because you've never heard of him? Well, amigo, maybe you've spent too much time listening to Top 40 on mainstream radio. Maybe you're not hip enough to know the underground coaching scene in professional basketball. The truth of the matter is David Joerger (aka DJ Jägerbombs) has been spinning hits since Y2K, and all of his tracks are next level.
No kidding, David Joerger is like the Gangstarr of basketball, consistently dropping excellent albums and getting no respect from the Grammys. Let's get to know his Steez. He won 5 championships in 7 years. That's as many minor-league championships as Geroge Karl, Phil Jackson, Eric Musselman, and Flip Saunders combined. Does success in these minor leagues translate into success at the NBA level? I think the careers of George Karl and Phil Jackson would say yes. DJ's legacy in the pro-basketball minor leagues is astounding, and it lends to a greater understanding of what Joerger can offer as the Grizzlies' new head coach.
First, let me make you a mix-tape of DJ Jägerbomb's minor league greatest hits, to get you in the mood.
2000-2001: DJ promoted to head coach of the International Basketball League's Dakota Wizards after working three years as their general manager and assistant coach. Joerger leads his Wizards to a 30-10 regular season champion's record, an IBA championship, and wins coach of the year. I would've said that DJ won an IBA ring, but I don't think they offered jewelry. They probably gave him a temporary tattoo from a stale crackerjack box tho.
2001-2002: Under Joerger's success, the Wizards ascend from the IBA to the Continental Basketball Association. (The CBA is a coaching alma-mater for several notable NBA coaches like: Bill and Eric Musselman, George Karl, and Phil Jackson.) In the Wizards' first year in the CBA, Joerger leads them to a 26-14 record and another regular season championship, a CBA championship, and wins coach of the year. In the '01-'02 season, DJ's players' accolades included: the CBA MVP, three all-defense players, two all-rookie players, the newcomer of the year, and two first team all-league players. Also noteworthy: at twenty-eight years of age, David Joerger became the youngest coach in the CBA's 56 year history to win the CBA title. Also, I would've said that Joerger was the youngest coach to win a CBA ring, but I don't think they offered jewelry either. Instead, let's assume he was awarded a 50%-off one bag of Scott's Mulch at Lowe's and a commemorative Star Wars plate from McDonald's.
2002-2003: DJ leads the Wiz (31-14) to another regular season championship, but falls short of the title having lost in the conference championship. His players' accolades entail another CBA MVP, the defensive player of the year, four CBA all-stars, and one all-rookie.
2003-2004: DJ's Wiz (34-14) win YET ANOTHER regular season championship, earn YET ANOTHER CBA title, and Joerger is named coach of the year YET AGAIN. Also, Joerger does all this despite SEVEN of his players being called up to the NBA during the season.
2004-2006: The Sioux Falls Sky Force hire DJ-YAY away from the Dakota Wizards. DJ-YAY proceeds to turn around the struggling franchise, leading them to a 61-35 record over two years and a CBA championship in the '04-'05 season. (This would be like Freddie Mercury coming back from the dead and fronting Nickleback in order to restore the dignity of rock music.) Joerger accomplishes these feats whilst navigating through a tumultuous 9 NBA callups.
2007: David Joerger returns to the Dakota Wizards for their first year in the NBA D-League. In his absence, the Wizards suffered like Van Halen suffered without David Lee Roth. By coming back, Joerger embodied the spirit of David Lee Roth kicking down Sammy Hagar's dressing room door and reclaiming his rock throne. Yet again we find Joerger tasked with coaching the Wizards after having moved up a level on the minor-league-ladder, and DJ leads the Wizards to YET ANOTHER title.[1][2] (Yes I know that I'm mixing musical metaphors, but I'm doing my best to get us through this dense part of the article.)
Want to know what the scary part is? He easily could've won 7 championships in 7 years. In the 2002-2003 season, when the Wizards lost in the conference championship, Andy Panko (CBA MVP) fell sick during the playoffs and the Wizards were narrowly defeated by the eventual champions Yakima Sun Kings (who benefited from the return of Anthony Goldwire from the NBA). In Joerger's 2005-2006 season with Sioux Falls, Skyforce never lost a series in the playoffs but were booted from the post-season due to the CBA's introduction of a whacky round-robin playoff format wherein Joerger's defensive-minded team was eliminated due to fewer quarter points.[3] Let's just say that in this alternate sports universe, Alabama and the rest of the SEC have an underachieving legacy.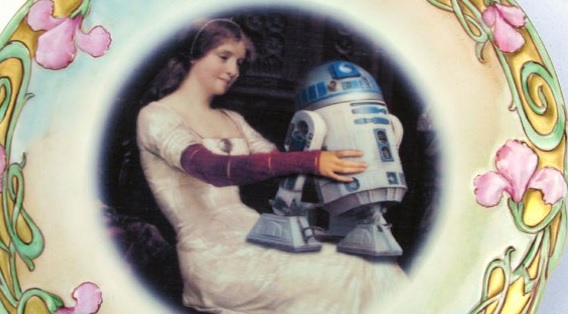 So let's do a quick recap of my Jägerbombs mix-tape. Dave Joerger won five championships in seven years (that's a 200% discount on a bag of Scott's Mulch, four commemorative Star Wars collectible plates, and a temporary tattoo). He has the 4th best winning percentage in CBA history (better than Flip Saunders and Phil Jackson). In his four-year IBA+CBA stint with the Wizards, Joerger's team was in first place all but twelve days. How successful were the Wizards relative to their world of minor leagues and how much of that success should we attribute to Joerger? I emailed the Bismarck Tribune's Lou Babiarz, arguably the most knowledgeable journalist on DJ's head coaching experience, and he said: "The Wizards were easily the most successful team in minor league basketball for most of their run, and Joerger deserves most of the credit for that."
Players developed into NBA-caliber talents at a fantastic rate under Joerger's leadership. His 18 callups between '03-'07 definitely indicate that he's a great teacher. His seven NBA callups in the '03-'04 season was more than any other team in the previous eight years. These callups tell us something else as well: David Joerger can coach through a storm. Being able to win championships despite routinely losing his best players bodes well for Joerger's ability to coach through unexpected injuries.
Joerger proved himself as a consummate coach at home and in the post-season. In the years leading up to his final season with the Wizards, Joerger accumulated a .834 winning percentage at home and a .688 winning percentage in the post-season. His final season and NBA D-League title with the Wizards earned DJ an assistant coaching gig with the NBA (making Joerger only the sixth D-League coach to join the NBA's ranks).
Now, let's talk about the Grizzlies hiring Dave Joerger, and how such a move differs from Heisley's style. Old ownership ran off a lot of our assistant coaches by not treating them well, rewarding their success, nor paying them well. With new ownership and DJ's contract (cheaper than Hollins or Karl) we will be able to afford better assistant coaches.
Letting Lionel go and hiring Joerger signifies another step in the right direction for new ownership. These guys really want to win. They're not interested in blowing up an effective player unit in order to land a household name star just to cater to the casual fans. They're meticulously analyzing all viable options and making cost/benefit-based decisions that not only have the short-term aim of a championship, but also for longevity in ring-hunting. Think of the Spurs. They draft well, keep their eyes peeled for promising international players, develop their players' talents, and occasionally make an under-the-radar and arguably off-the-charts smart trade.
The Spurs also have a tremendous head coach and assistant coaching staff. One reason the Spurs are so well coached is that they understand the value of assistant coaches and they treat them accordingly. The same cannot be said about the Grizzlies' previous ownership regime. After the Grizzlies' historic run in 2011, where they won their first playoff game and first playoff series, the Heisley camp essentially pissed all over the coaching staff that guided us to a game seven in the second round. As Ronald Reagan once famously said: "You can tell a lot about a man by the way he treats his assistant coaching staff during an NBA lockout off-season." Despite a historic loss in the first round as a 1-seed against an 8-seed, the Spurs decided to pay their assistants 75 percent of their salaries during the lockout and to reimburse their remaining 25 percent once the lockout ended.[4] What did the Grizzlies do? You'd think they'd offer their assistants something of a raise: you know, since they were already one of the lowest-paid assistant coaching staffs in the league.[5] The Grizzlies did not. They also failed to renew their assistants' contracts. And here's the real tragedy: The Grizzlies didn't even reward their assistant coaches a full playoff share for making franchise history. So it's official. Michael Heisley out-Dukes even Randolph and Mortimer in stinginess.
Unsurprisingly, the coaching staff began to disintegrate. Johnny Davis flew to Canada and become the Raptors lead assistant while Damon Stoudamire took his services down the road to the University of Memphis. The hemorrhaging didn't stop until the Grizz promoted Joerger to lead assistant and gave him a significant pay raise.
Furthermore, we were lucky to retain Joerger given how in-demand his services were elsewhere. The Grizzlies nearly lost him to a nascent Kevin McHale regime at Houston. The Rockets pursued Joerger to be McHale's lead assistant after the Grizzlies lost to the Thunder in 2011.[6] According to a Kevin Arnovitz tweet in April of 2011, Dave Joerger and the Rockets would've been a smart match since DJ "eats up analytics, won a boatload of D-League/CBA crowns, retooled Memphis' Defense, [and he's] young."[7] Even up till his recent promotion to head coach, Joerger has been in high demand. Some Brooklyn Nets fans started an online petition called "Nets Fans Against Mediocrity" that aimed to hire Joerger as their head coach. Even Utah Jazz fanboards have been clamoring for ownership to hire Joerger as head coach. Thank his supreme divinity, the lord of Grizzlam, that we were able to lock down Joerger for ourselves.
In choosing Dave Joerger over Lionel or Karl, the Grizzlies organization are putting themselves in a better position to recruit and retain an elite assistant coaching staff à la the Spurs. This new front office differentiates itself from the previous regime in making such a move. Instead of neglecting the value of good assistant coaches, Levien & Co are taking proactive steps to garner an elite assistant coaching staff by hiring DJ and freeing up money that otherwise would've gone to a bloated Hollins or Karl contract.
Hiring Joerger was a smart business decision, sure. But I also think he was the best option and the best fit available. He's done great things with the Grizzlies. When he joined the Grizzlies in '07, Memphis won 22 games. Memphis' success has skyrocketed ever since tasking DJ with implementing the Grizzlies' defense. The Grizzlies never won a playoff game in fifteen seasons until winning eighteen in the last three years. The Grizzlies' defensive ranking has risen steadily ever since putting Joerger in charge, going from one of the league's worst to second-best. His defensive acumen is undeniable. But what about his ability to serve as an NBA head coach? His ambition and preparation to become specifically an NBA head coach is indubitable. Joerger even coached the Cedar Rapids River Raiders in the USBL during the summer of '04, after a regular season in the CBA, to get a feel for coaching a full NBA season. With 48 games in the CBA and 30 in the United States Basketball League, Joerger coached only four less games than an NBA regular season. DJ Jägerbombs also commands the respect of his players. After winning another mulch discount and Star Wars plate in 2005, CBA MVP Corsley Edwards said of Joerger: "He's down to earth, he's young, and he's energetic."[8] Mike Hlas of Cedar Rapids' The Gazette, who covered Joerger's stint with the River Raiders, said Joerger "knew his hoops well and related well to the pro player," and that he is a "fireball on the bench, but with a sense of humor."[9] Oh please oh please say we have a young Pop on our hands. I can't wait for DJ-YAY to caustically out-wit a gotcha question by Chris Vernon. We've also heard Tony Allen credit DJ's defensive schemes as essential to the Grizz's success on multiple occasions. Even the Bismarck Tribune journalist who covered DJ's head coaching experience most extensively, Lou Babiarz, said Joerger "definitely earned his players' respect, which couldn't have been easy at first given his youth and not having a big-time playing career."[10]
(photo credit: @beauregardjones)
Joerger also fits the bill for this new front office more than Lionel or Karl ever would. I'm sure Joerger and Hollinger's machine will enjoy many candle-lit dinners discussing analytics over bottles of Pinot Grigio and Quaker State oil. Literally anywhere you look, whether it's in the last couple days or a decade ago in the CBA, journalists reference Joerger's keen interest in analytics. I'm sure you've seen the Kevin Arnovitz quotation about Joerger loving to grapple with game theory, knowing the extent of his players' abilities, and which PGs most frequently reject screens in descending order (as if he were John Nash character from A Beautiful Mind). I, for one, think that Levien, Hollinger and Joerger will be chasing tangible hardware instead of ghosts, however.
-Matthew Preston (email/tweet me: matthew.t.preston@vanderbilt.edu or @mattyp90)
----
I would personally like to thank Lou Babiarz for taking time out of his vacation to answer my questions about Joerger. If you want some more background information on Joerger, including how he grew up in a coaching family, his career as a player, and how he's prone to stop mid-conversation with his wife so he can write down spontaneous thoughts for plays coming out of a timeout, read this article Mr. Babiarz wrote for the Bismarck Tribune in '07: http://bismarcktribune.com/sports/joerger-a-proven-winner/article_da349088-42a9-5b2c-b9cc-a8e1116ae93e.html